In 1972, eighteen-year-old Twilight, a prostitute, ventures into enemy territory to look for Ellio, only to find herself back in 1900. She finds Ellio, but he's no longer a mere ten-year-old street boy she helped five years ago. He's become a man.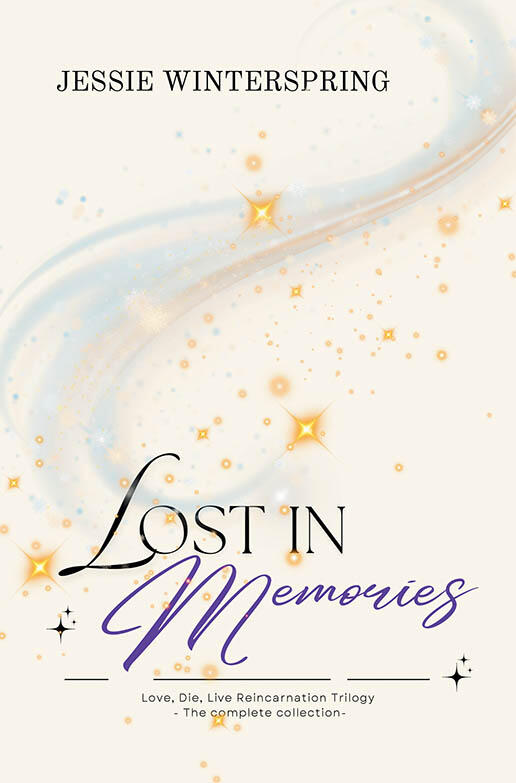 All she wanted was a peaceful life, but fate loved to play evil games.
Jessie Winterspring is a Filipina writer of time-travel and paranormal romance, but also writes contemporary. Sometimes.Jessie is currently editing "In Another Time," her time-travel novel. The book is the first story idea she came up with back in 2006 while driving on autobahn Germany, during one of her many cross-country road trips from Spain to Norway. She wrote no notes for it, but the story lived in her head for 15 years before she wrote for NaNoWriMo 2020.As a reader, she reads all kinds of fiction books but draws a line at gore and selected horrors. She fell in love with manga books but recently discovered the charm of colored manhwas.Jessie loves nature and animals. She lives near the Mediterranean coast with her loving husband and adorable son. She enjoys spending her time reading and falling in love with fictional characters. Enjoy watching anime while eating noodles with chopsticks and drool at the 70s, 80s, and 90s music videos.Jessie hangs out a lot on Instagram, and occasionally, she shares her story drafts on free writing websites or at https://jessiewinterspring.substack.comJessie hangs out a lot on Instagram: @jessiewinterspring
Find Jessie on these sites as well
I love talking about books and other common favorites. Or even if you want to contact me for another reason, please write ahead! 😀
I might be late at times, but expect me to reply unless it's a spam message.